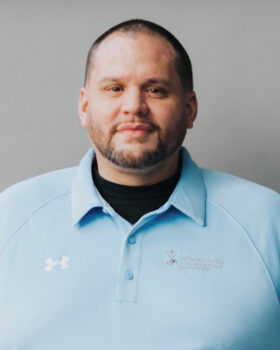 Lucas Patterson
Coaching and Development Professional
Lucas Patterson is a former professional basketball player who founded Minnesota Prep Academy in 2018 and currently serves as its head coach. Prior to that, he was the head assistant coach at Brooklyn Center from 2015 to 2018. In 2010, he founded Future Academic Ballers, an organization that has provided basketball training and mentorship to over 600 young participants in the past 13 years.
Patterson has a strong background in basketball, having played with the MN RipKnees ABA pro team and worked out with the Minnesota Timberwolves from 2006 to 2009. He was also the leading scorer in the MIAC for Augsburg and ranked 12th in the nation in scoring in 2005. In high school, he graduated from Robbinsdale Cooper as the all-time leading scorer with 1300 points and led the Classic Lake Conference in scoring in 2000.
During his tenure as a coach, Patterson has helped 50 student athletes earn college scholarships, including 12 Division One basketball student athletes in the past five years. Minnesota Prep Academy has graduated 100% of its high school participants under his leadership.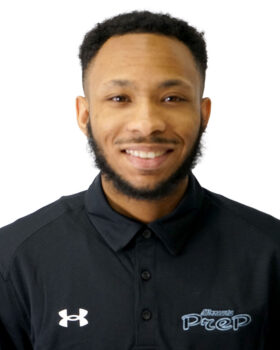 DeShawn Pickford
Assistant Coach
DeShawn Pickford is a highly skilled basketball coach with a passion for the sport. He started his career as a player, earning recognition for his talent on the court during his time at Brooklyn CENTER high school from 2015 to 2018. After finishing high school, Pickford received a college scholarship to Minnesota West Community and Technical College, where he played for 2 years and earned All-Conference honors.
Pickford's dedication and hard work paid off during his time at Minnesota West, where he became the 7th all-time leading scorer in the college's history. He was also recognized for his outstanding performance by being selected for the All-Tournament team in NJCAA Division 3 championships.
After completing his degree in Sports Management from St. Mary's in Minnesota, Pickford decided to pursue his passion for coaching. He began his coaching career as an assistant coach at Minnesota Prep Academy, where he completed a full year working with the basketball team.
Throughout his time as an assistant coach, Pickford has demonstrated his exceptional knowledge of the game and his ability to motivate and inspire young athletes. He has worked closely with the head coach to develop game strategies, analyze game footage, and provide guidance and support to the players on the team.
Pickford's passion for basketball and his commitment to helping young athletes achieve their full potential make him an invaluable member of any coaching staff. He is dedicated to continuing to learn and grow as a coach, and he is always looking for new ways to improve his skills and help his players succeed.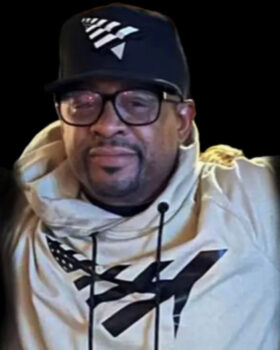 Terry Lockett
Terry Lockett is a passionate sports mentor and coach who has dedicated his life to helping young men and women develop their skills and reach their full potential. With over 20 years of experience mentoring youth in sports, he has made a significant impact on countless lives.
Lockett's coaching career has taken him to Spire Academy in Ohio, where he has played a pivotal role in developing some of the top talents in the country. He has worked with talented young players such as Isaiah Jackson, LaMelo Ball, Rocket Watts, and his own son Terry Lockett Jr, to name just a few. He has also been instrumental in the development of Chet Holmgren, Jalen Suggs, and the entire Sizzle grassroots nation.
Throughout his career, Lockett has been committed to helping young athletes not only improve their skills on the court but also in life. He has served as a mentor to many of his players, providing guidance and support on and off the court. His passion for youth development has made him a respected figure in the sports community, and his impact has been felt far beyond the court.
Lockett's dedication to his craft has earned him the respect and admiration of his peers and players alike. His unwavering commitment to helping young athletes succeed has made him one of the most influential coaches in the country, and his legacy will continue to inspire future generations of athletes for years to come.